Something different this time around:
This is just a post about some books i think are great cook books to have in a vegan family household.
Mind you i can only say the ones i have are good and i am always on the look out for more so if you know of any please let me know!
So here is my list in no order at all.
1: The complete idiots guide to, vegan eating for kids:
as most of the idiots guide books its full of great information to help you out with what your child needs to grow up healthy and thrive on a vegan diet. i think this is a great reference book, it does have some recipes in it but i haven't made any from this book so i cant tell you how they taste :)
2: Feeding your vegan infant-with confidence, by Sandra Hood.
This is another great reference book for babies and toddlers, it really helped me put my mind at ease when i would get negative responses to bring charlotte up vegan when she was younger. It also has some great recipes for starting solids and also for when you baby gets older! i would highly recommend this book.
3: Vive le vegan! by Dreena Burton.
I love this book, it was one of the first family based cookbook i got, its full if healthy recipes, even has wheat free options or tip on how to make it wheat free for those who avoid it.
My favourite recipes from this book would be
Lemon-herbed tofu
Brown rice pizza
and Creamy Hummus.
One thing about this book is she uses hemp foods a lot which are not available in australia but still a book worth getting.
4: Vegan Lunch box, by Jennifer McCann.
its a great book for those who struggle with ideas for lunches, or if you just want some new recipes that are kid friendly, i don't need to say too much about this book as the title pretty much speaks for itself.
there is also Jennifer's second book vegan lunchbox around the world, which has an amazing mini cheesecake recipe!
5: The Vegan Family Cookbook, By Chef Brian p. McCarthy.
I got this book at the Sydney vegan expo from the
vegan society
, i have only made the sweet potato recipe, but aim to make a very simple quiche and by simple i mean simple, this book has a lot of recipes that are quick and easy (it is american based so some ingredients may be harder to find but most are easy)
6: Wild Vegan by Angela Stafford.
I adore this book its full of recipes that use ingredients i always have at home, and even if i don't have them i can just run up to the shops and grab what i need, it doesn't state that its for families but its a great cookbook for families especially if you are on a tight budget!
The one recipe from this book i have made over and over is the Lentil loaf.
7: Vegan Family Meals, real food for everyone, by Ann Gentry.
I only just received this book last week, its a very pretty book and reading through it i found it has great tips, and very yummy looking recipes! one i aim to make is lasagna rolls with tofu ricotta and everyday tomato sauce yup sounds delicious i know. Actually i made a breakfast from this book this morning,
Quick oats and Quinoa flakes it was delicious, as you can see.
So i think if your after a book with family recipes that could also impress a lot of people and show of your cooking skills i think this is one of those books and i really look forward to making more recipes from this book.
8. Happy, Healthy, vegan kids.
This book is not for mum and dad though supervision and help is needed for the younger ones, this book is for kids! (who are old enough to make basic foods themselves).
i think it would make a great gift for a child maybe about 8 and up, you could also get it for younger kids who like to see photos of cute animals and read about them and why we don't eat them, after you read about a cow for example they have a recipe to follow like a fruity tuti smoothie using non dairy alternatives instead of dairy its a very cute simple layout, i think vegan kids would really enjoy this book.
9: This isn't so much a vegan book to buy, It's a go to your local library and borrow some feeding your toddler books like i did, and take what recipes you can from them that are easily veganised. A book i found that i got quite a few recipes from was this one.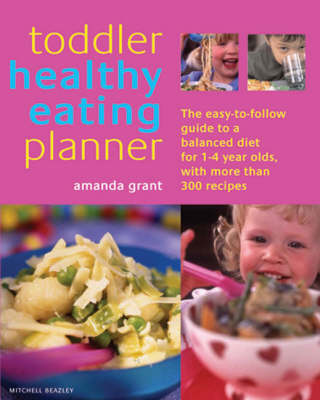 10: again not a book but a recipe! this is one meal charlotte will eat even when in a restless mood it may have something to do with she loves rice!
Baked Rice with Butternut Pumpkin.
olive oil
large red onion
leeks washed and sliced (optional)
garlic cloves crushed
butternut pumpkin
basmanti rice
vegetable stock (boiling!)- enough to cover
(i have not used measurements because its easy to make to fit how much you need)
1: preheat oven to 200 degrees celsius, heat oil, add onion,leeks and garlic sauté until soft.
2: stir in pumpkin and rice cook for 1 minute.
3: add to casserole dish, pour boiling stock over the veg and rice mix, cover and bake for 30-35 minutes until rice is tender and stock absorbed.
Well i hope this was a helpful post and again if you know of any family books or have any books you love that a great for families let me know so i can try them out! i love new cookbooks :)